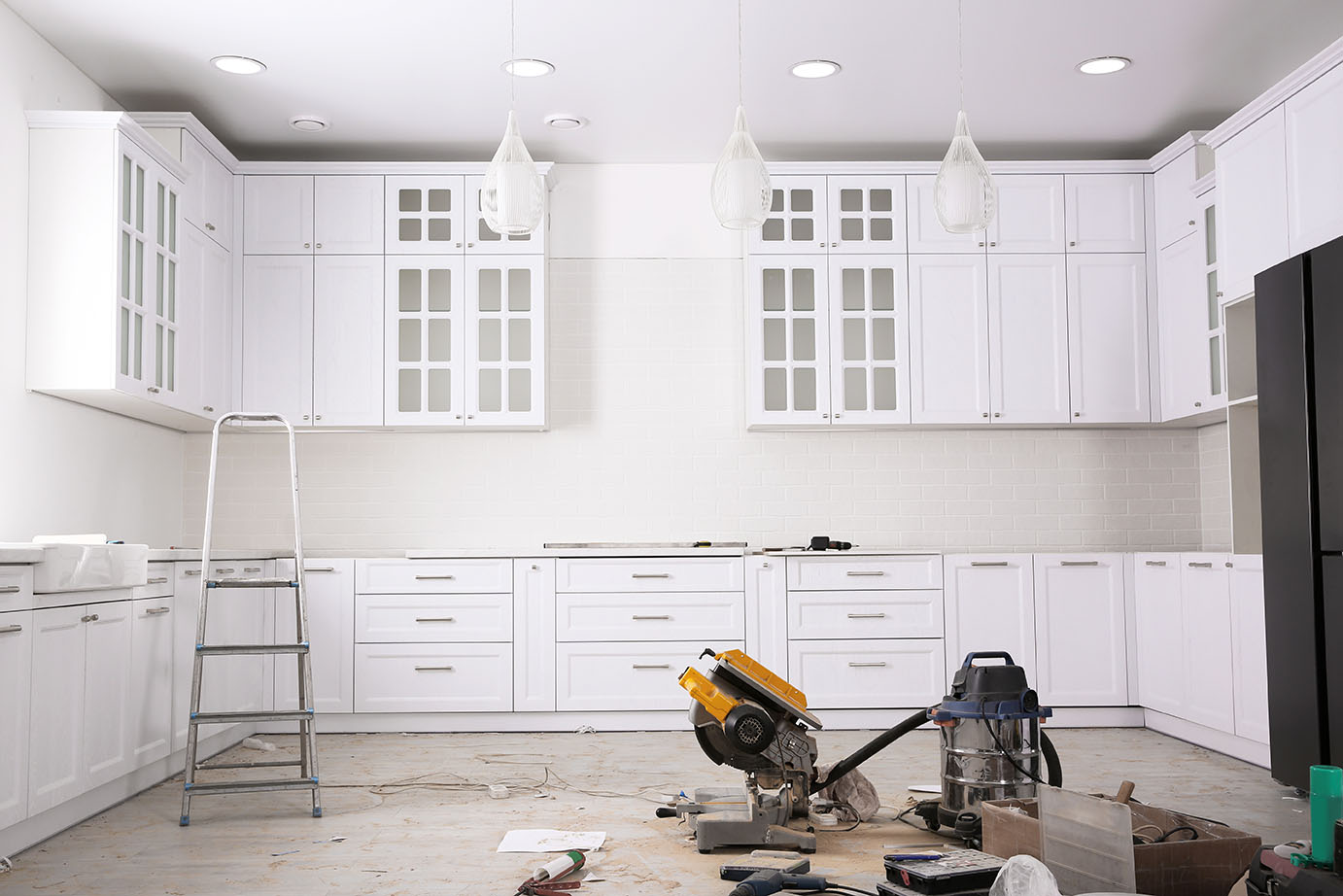 08 Mar

6 Kitchen Remodeling Considerations

Let's face it. For all the hype that the living room gets in your home's overall aesthetic, there simply is no bigger – and important – renovation project than remodeling your kitchen. It's not only the "command center" of most houses but there are numerous components involved in the process of creating your dream kitchen. Let's look at six of them:
The Kitchen Remodeling Budget
It all begins here. How much do you want to spend on your kitchen project and how much can you afford?
There are multiple levels of kitchen remodels depending on budget. On the lower end, you might decide to keep the same layout, refurbish your current cabinets, put a new synthetic floor on top of the old one, leave the soffits as is and include moderately priced kitchen countertops.
A mid-range remodeling project might include tweaking the layout; new, moderately-priced cabinets; a new floor, nice lighting, new appliances and a middle grade kitchen countertop.
If budget is not a concern then your biggest problem might be deciding how far you want to go in your re-design and which flooring, lighting, appliances and countertops to choose. It's possible you'll decide to gut your current kitchen and start from scratch – which is one of the benefits of having a healthy budget to work with.
Kitchen Design Ideas
You'll want to have a solid game plan before you begin your kitchen remodeling project. That begins with kitchen design ideas. A number of kitchen cabinet and countertop companies offer free design services. We suggest shopping around for a designer you like. They'll ask you what you are looking for and how much you have to spend. The good ones will visit your house, take pictures of your current kitchen and provide you with the blueprint for you project.
Picking a Kitchen Remodeling Contractor
You'll want someone on board to direct the project who is experienced in kitchen remodeling projects. An experienced kitchen remodeling contractor might do most of the key work himself – such as tearing out the old cabinets, putting in new ones, handle the flooring and installing any new appliances. Or, your contractor will assign various tasks to sub-contractors who specialize in specific areas, such as electric and plumbing.
New Kitchen Cabinets
If you are buying new ones, your cabinets will be one of your most important purchases. There is a considerable amount of decision making involved in this part of your re-design effort.
For instance, there are four basic types of cabinets: base, wall, tall and specialty units. The specialty units, such as corner cabinets, suspended units, hutches, bottle racks, etc. can drive up the cost and make the project more complex. Again, this is where a good designer and contractor will be key members of your kitchen redesign team. Cabinet quality usually comes in four grades: ready to assemble, stock, semi-custom and custom. Budget will likely be the most important factor in this decision.
Proper Lighting for Your Dream Kitchen
Often overlooked and underestimated is the impact new and proper lighting can have on a new kitchen. Type of lights, positioning, dim controls are among the considerations.
A good designer will factor in lighting in their blueprint. A good contractor with experience also can be a great help. Again, budget will play a role in the lighting you choose, but there are ways to properly – and beautifully – light your new, dream kitchen without breaking the bank.
Countertops: Critical Decision for Your Kitchen Renovation
Your dream kitchen will only look great if you install the right countertops. The cabinets are the cake and the countertops are the decorative icing. Countertops are usually the first thing visitors notice when they walk into a kitchen. The right stone and the right color will be the perfect topping on your dream kitchen.
We suggest you work independently with an experienced natural stone dealer of kitchen countertops. They will have designers on staff that can work with you and your contractor to make sure you pick the right stone, which could be marble, granite, quartz or something else.
Once you've determined how you'd like to proceed in these six areas, you're officially ready to get started with your kitchen remodeling project. For high-end kitchen remodeling services in the San Antonio area that won't break your bank, call the professionals at New Generation Kitchen & Bath. We'd love to help give you the kitchen of your dreams. Contact our team today for a free consultation, or use our visualizer tool to see how your current space could look.