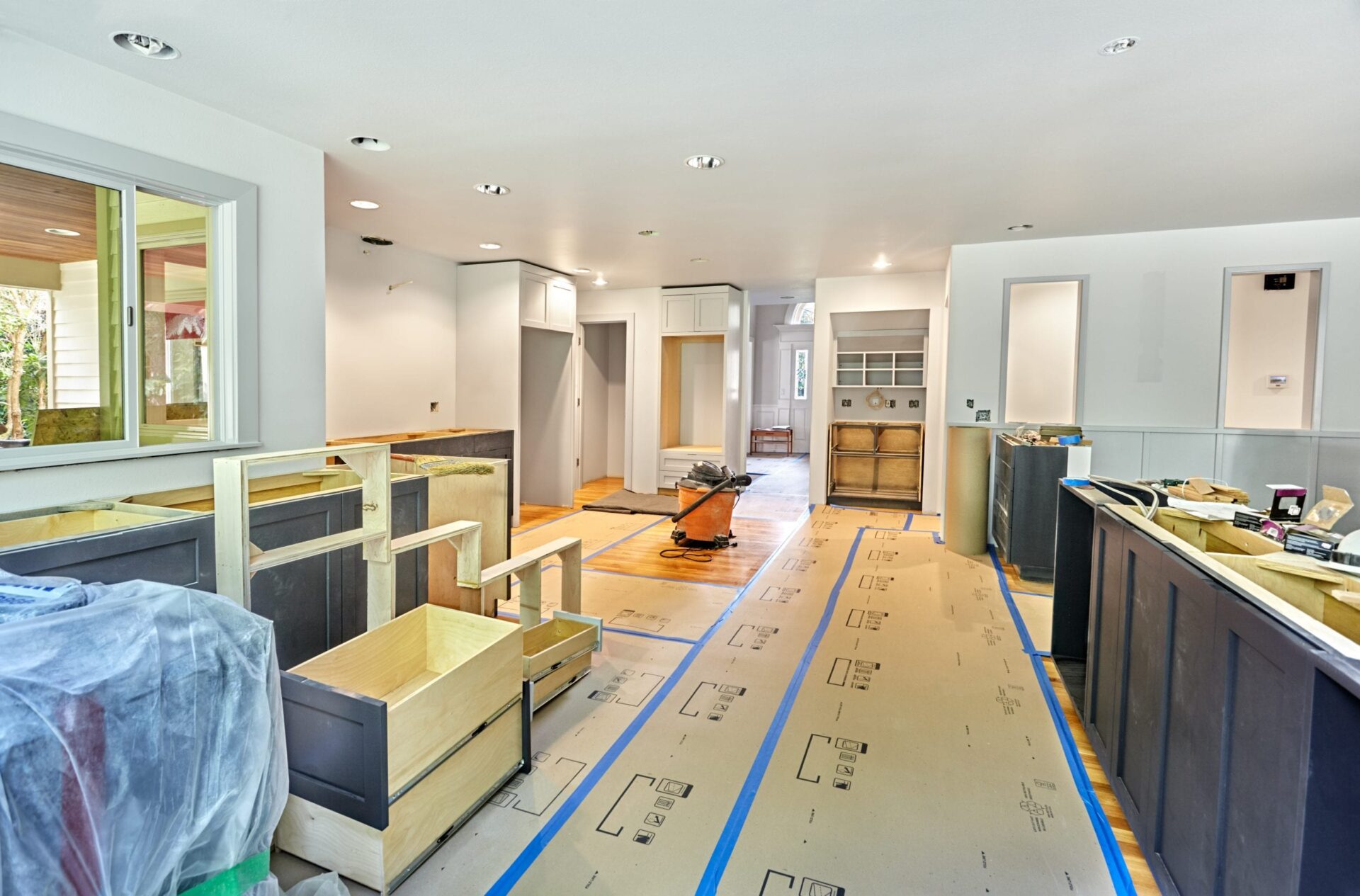 01 Jul

Should You Pull Out and Replace or Gut Your Kitchen?

A home's kitchen can be one of the most expensive rooms to remodel. The numbers can add up quickly when it comes to the extra costs of cosmetic improvements, such as the sink, faucet, cabinets, walls, appliances, etc. However, before giving your kitchen a little TLC, consider your options. Do you pull and replace or should you gut the kitchen entirely? This decision will affect the amount of time and money you put into the project. 

Choosing between these two methods can be tricky. Avoid the struggles and read on for some helpful tips:
Kitchen Layout
Pull & Replace
For many people, the kitchen layout isn't the end of the world. In fact, you might truly like the layout. Make the most out of your area. Various aspects of a pull and replace can give your kitchen the facelift it needs. 
Here are some ways in which you can update your kitchen layout without gutting it:
Switch out cabinets

Replace the sink/faucet

Replace the countertops

Add new lighting fixtures 

Install a new backsplash

Replace or

repair old or faulty appliances

, such as the oven, fridge, etc.
You have the potential to save more money when you focus on one or two items that need replacing rather than the entire kitchen. 
You may recognize that all your kitchen space really needs is to be spruced up with some new paint or touch-ups. Instead of completely gutting or removing every obstacle, some new color or patching may be useful while pulling and replacing other items. 
For example, you may notice your kitchen cabinets could use some updating, but you don't want to spend too much on doing so. A simple repaint can make all the difference. Experts say that latex or oil paint is great for painting cabinets, even if you're a less experienced painter.  
Gutting
However, if you feel that the layout doesn't work at all for you, then gutting it may be the option. While it may be more expensive and the project may take more time, you have the opportunity to reinvent your kitchen completely. 
When gutting your kitchen, you can make room for the following improvements:
Upgraded layout

DIY architectural designs

Open spaces

More cabinets
High-end countertops

Better flooring

All-new appliances

More efficient lighting fixtures

New windows for natural lighting

Opportunity for improving electrical, plumbing, and

central air conditioning

 

Improved insulation on exterior kitchen walls
While all of these options are endless, it's important to set a realistic budget. Determine your "must-haves" and be honest with yourself when deciding what you need or can afford. 
Remember to do your research and look into different materials, hardware, appliances, etc. By simply searching "building supplies near me", you can calculate the total costs of everything you might need. You may be able to gauge what you can do yourself and what should be left to a professional. 
Remodeling your kitchen can be an extensive job. That's why you should ensure you receive the best service and quality in the business. Consult with the knowledgeable kitchen remodeling experts at New Generation Kitchen & Bath and get high-quality materials, products, and valuable advice to implement in your next project.